Click images to enlarge / download
Models Can Help Us
* Describe the Structure of Complex Systems
* Understand Relationship Between Structure and Behavior
* Ask "What if?" Questions Using a Consistent Framework
But It's Hard to Convey Understanding of Complex Systems Through Static Means Like Power Point Presentations; Much of the Learning Still Remains in the Head of the Model Builder.

Managers Need a Means of Exploring the System Themselves and Constructing Their Own Understanding.

Simulators Utilize a Model, Interface, and Well-Thought Out Learning Experience to Give Them This Capability
They Can Engage Decision Makers in Experiential Learning:
* Let Them Test and Deepen Their Understanding by
Experimenting with Their Own Strategies
* Help to Develop Real Intuition About How the
System Works
* Enable Them to Understand of Strategic Implications
of Their Actions Including Unintended Consequences
* Appreciate the Importance of Systemic Thinking--
In General and Especially About Their Own Problems
* Develop Shared Understanding at Multiple
Organizational Levels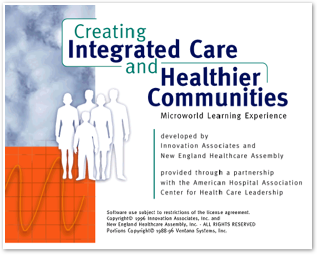 A healthcare learning environment that helps providers adapt to sweeping change and manage their organizations more effectively while keeping their communities healthier.

A family of simulators that teach topics in physics including circular motion, collisions, energy storage, and heat flow in the context of real-world situations such as driving, home energy conservation, and sports.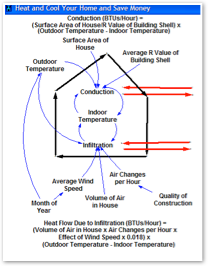 A simulator that teaches students economics in terms of a familiar economic institution, the retail store.



A simulator that school systems can use to understand the dynamics of education reform and examine different strategies for implementing reform.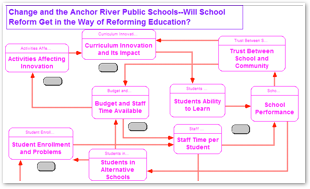 A simulator designed to help newspapers examine strategies for developing online businesses and making the transition to media enterprises with newspaper and online components
SymBanc™ is a simulator that introduces students to the complexities of managing a Microfinance Institution (MFI) and engages experienced practitioners in discussions of the key determinants of an MFI's success.
A simulator based on short- and long-term models of port operations used to engage government, business, and labor representatives in discussions about the impact of security policies.
All Materials Copyright Gary B. Hirsch
Simulation-Based Learning Environments